Tasty Treats at the Tasty Freeze
June 15, 2021 - General -
---
Have you ever heard of Montezuma, Indiana? I hadn't either, but trust me, you want to go! There is a small restaurant with walk up or drive through windows only that has the best, indulgent treats you will find for miles and miles around. If you are a fan of Coney dogs, French fries and ice cream make this a stop on your next trip to Western Indiana for sure. Located just a few miles outside of Rockville, IN in Parke County, it's one of the first things you will see as you enter Montezuma and is right across the street from the local baseball diamonds. As you pull up you will notice the nostalgic feel of this restaurant decorated with many signs reminiscent of the 1950's and 60's and characters youd expect to see on a retro commercial for a drive-in movie theater. Also has a variety of license plates displayed from around the US. We loved it!
The menu board is very expansive and maybe a bit overwhelming but take it from us, you've got to try the Bacon Coney Dog Delight, the Ultimate Bacon Cheeseburger, the Loaded French Fries and of course an ice cream treat! We recommend the Snickers Blast or a Boston Shake. Everything was so good! You would expect a place like this to be very greasy too but it was hardly greasy at all.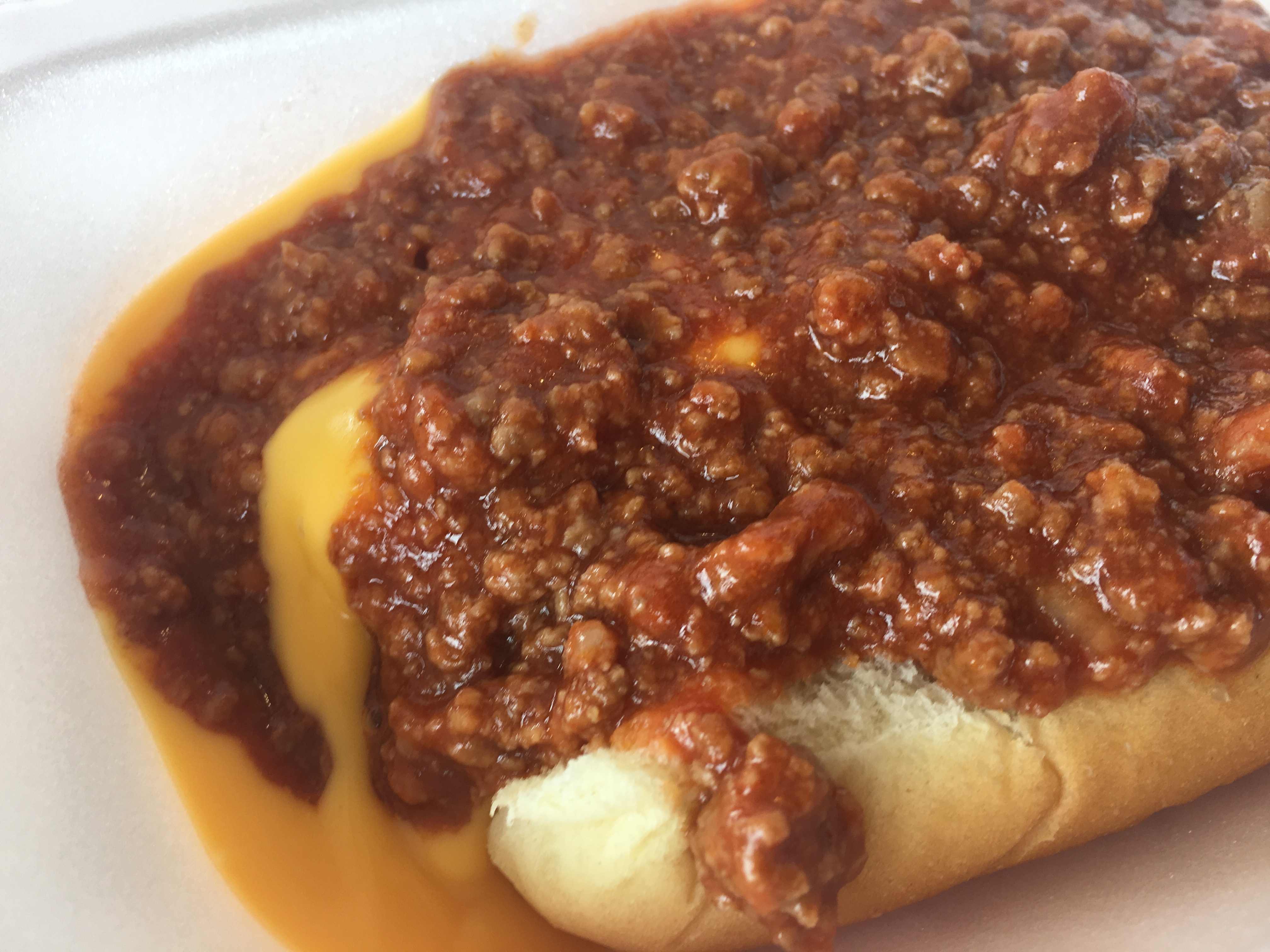 The Bacon Coney Dog Delight was a very good, meaty hotdog, wrapped in guess what?...Bacon! Everything is so much better with bacon. But we aren't done yet, they then deep fry it and then before it is served it is covered with the house special Coney sauce and some cheese. This makes for an extra crispy, yet saucy and sinfully indulgent hotdog. Here's some fun facts! It takes 13 pounds of beef to make every batch of Coney sauce. You want the recipe for the house Coney sauce? You gotta buy the building!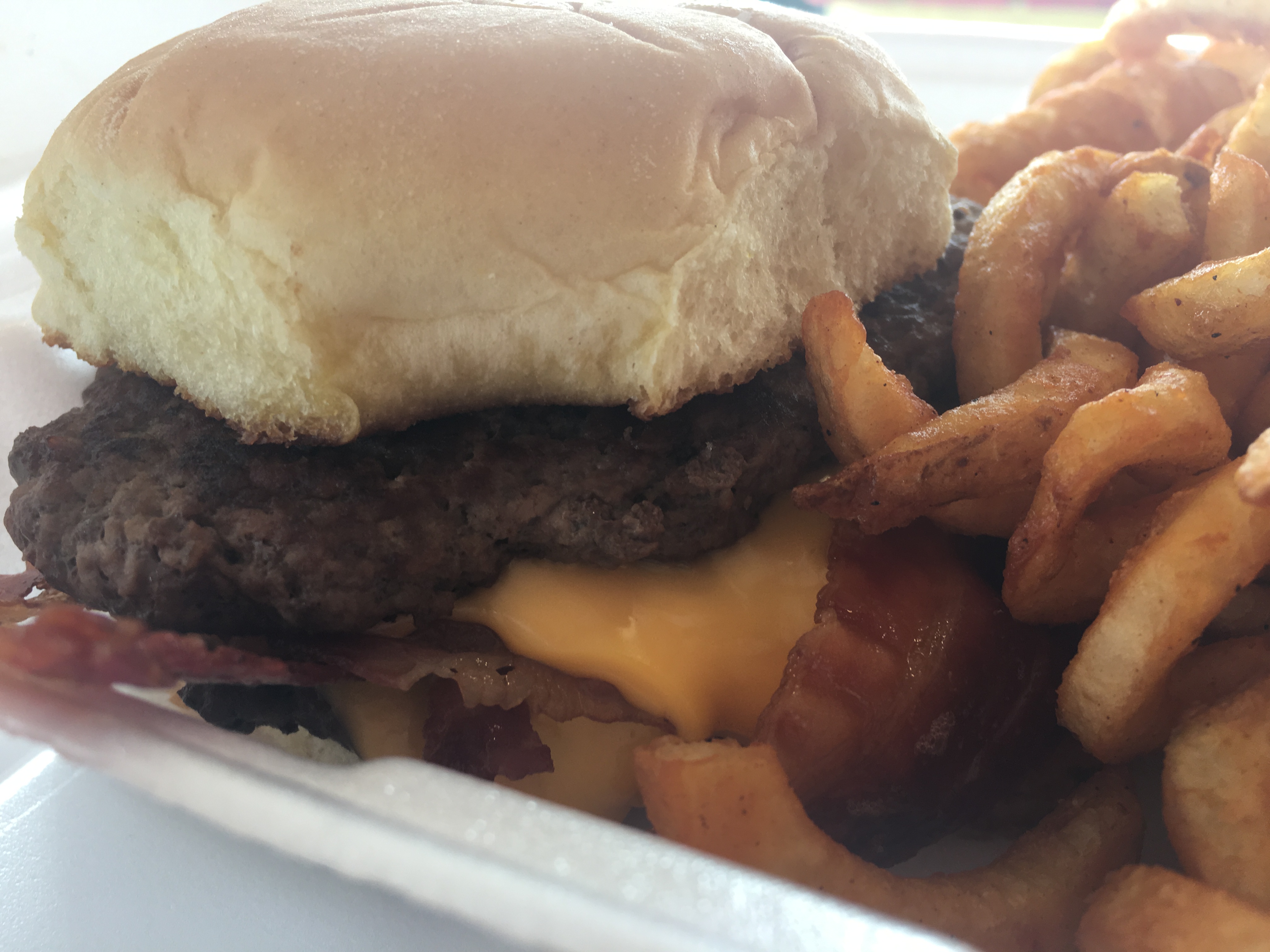 The Ultimate Bacon Cheeseburger of course has some more bacon but that isn't what makes this burger, no it is the burger itself. The hamburger is purchased every day fresh from a local meat packer and hand pressed into patties. That's right, it is never frozen and is made EVERY DAY! You can really tell the difference as well! It is so fresh and juicy, you can taste the meat.
Now, surprisingly, my favorite was the Loaded French Fries. I'm not usually a French fry gal but these were outstanding! They were crinkle cut fries covered in melted cheese and bacon, no surprises, here right? But wait! They also add, black and green olives and green pepper! I'm not usually a fan of green olives either but wow! These together just made the perfect combination! Just enough salt. It was wonderful! I could have eaten the entire order myself.
Their breaded pork tenderloin is hand breaded and pounded fresh as well and they go through around 200 per week! That's a lot of pork! A trip to the Tasty Freeze isn't complete without some ice cream though and believe me they have plenty to choose from!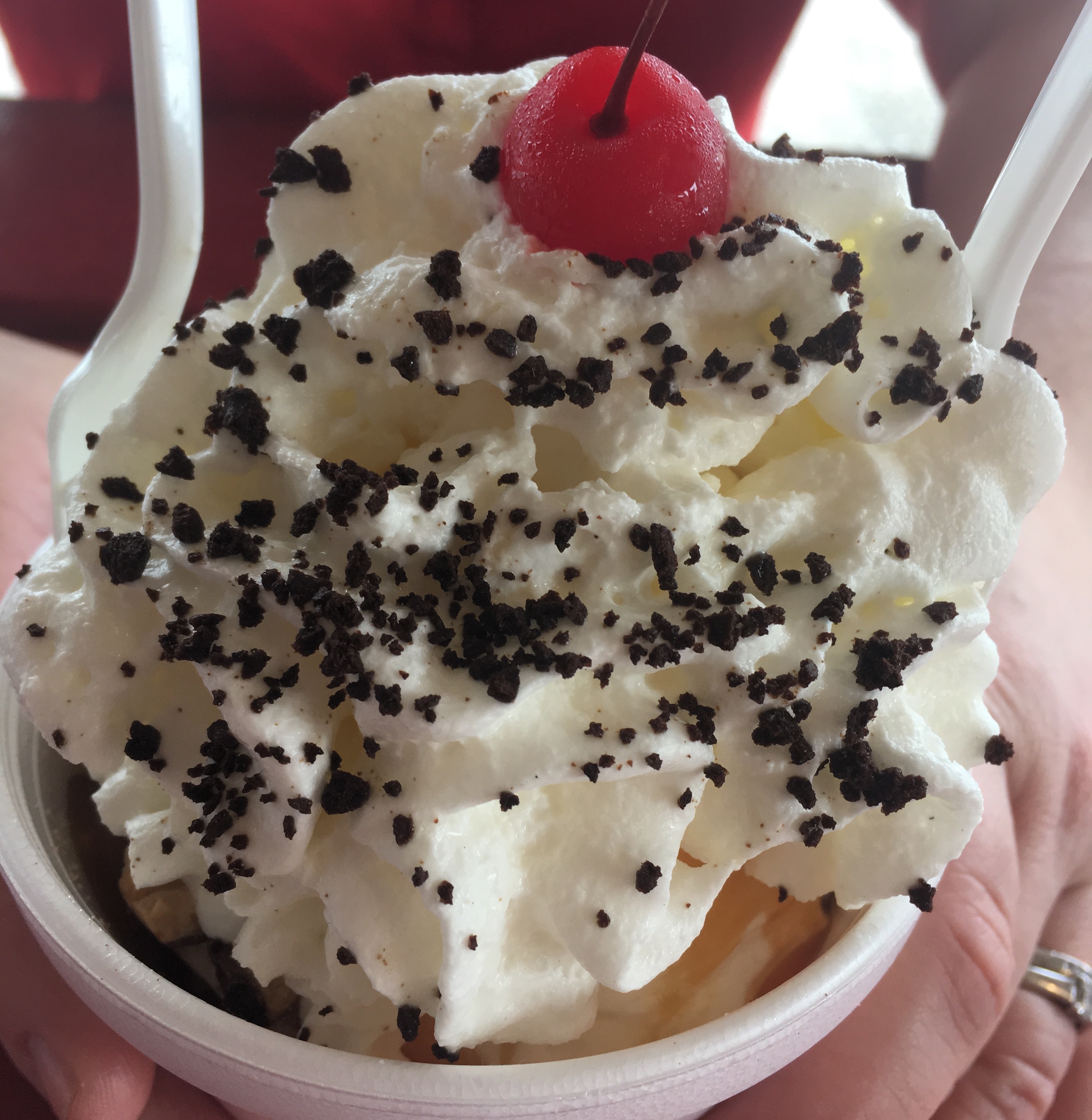 We would recommend the Snickers Blast, a sundae with chunks of Snickers and caramel and chocolate on top. Or a Boston Shake. This is any kind of shake with any sundae on top! I'm not sure exactly what ours was but it had peanut butter in it which in my book, is kind of like bacon, it makes anything better. The ice cream is soft served so there are so many options of combinations and flavor selections.
All the food was so good! Be sure to make a pit stop in Montezuma next time you are in the area or maybe make it your destination because of the Tasty Freeze. I know I'll be back!
If you go, be sure to share your photos and thoughts on our social media pages! We'd love to know what you loved!
You will find The Tasty Freeze on the Just Cruisin, Tenderloin Lovers and I Scream for Ice Cream Trails.
Blog Written by Ashley Gregory