Indiana Culinary Trails
The Fiddlers Three
Group Tour: No
Google Street View Enter your starting address:
Hours of Operation
Tuesday - Thursday 5 p.m. - 9 p.m. Saturday 5 p.m. - 10 p.m.
General Dining
Credit Cards: Visa / MasterCard / American Express / Discover
Meals Served: Dinner
Dining Classification: Casual / Family
Cost: $$ = Sandwiches are under $9, entrees under $18
Menu Style: American / Steak / Seafood
Alcohol Served: Beer / Liquor
Separate Bar Area: No
Largest Group Served: 30
Meeting Room Capacity: Not Specified
Discounts: Daily Specials
Entertainment: No Entertainment
Local / Organic: No Local Organic
Diet Specific: Non-Diet Specific
Exterior Parking: Large Parking Lot/Handle Buses Visible Signage: From Road / From Highway / From City Street Handicapped Accessible: Not Specified
Interior Seating: Tables / Booths Hostess on Duty: Always Gift Shop: No Smoking: No Bathrooms: 1 Female Stalls / 1 Male Stalls
Recommended Dishes
French Onion Soup Portabella Mushroom Supreme
The menu is an unexpected surprise for land locked Indiana featuring: Lobster, Maryland Crab Cakes, Alligator, and Shrimp.
Soup specialty French Onion Soup with a slow cooked dark rich broth and melted cheese. Lobster Bisque creamy rich with large pieces of lobster.
Steaks selections Ribeye, New York, Filet Mignon and Chateau Briand. Friday and Saturday nights feature Slow Roasted Prime Rib, a local favorite.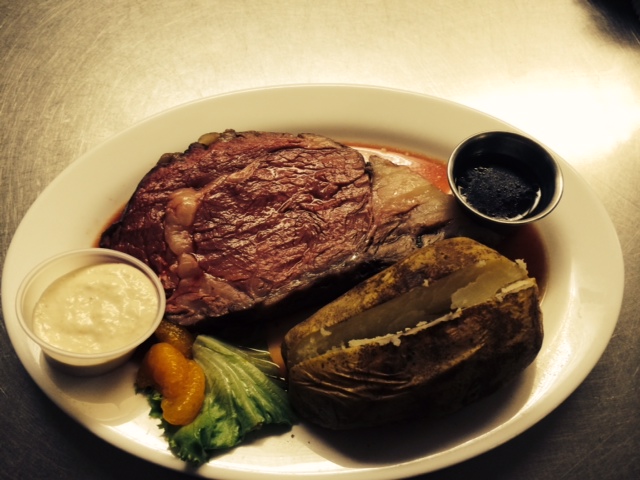 Restaurant Information:
Phone: 317-392-4371
Address:
1415 E Michigan Rd
Shelbyville, IN 46176
---
The Restaurant is part of the following trails:
---