Indiana Culinary Trails
The Drunk Tank - Old Jail Inn
150 Year Old County Jail turned Inn. Winery in basement of Inn. $8.00 tasting.
Hours of Operation
Thursday 1-5 Friday and Saturday 1-7 Sunday 1-5
General Dining
Credit Cards: Visa, Mastercard, Amex, and Discover Meals Served: Dinner Dining Classification: Casual Cost: Under $10 Menu Style: American Alcohol Served: Wine tasting and Wine Sold Separate Bar Area: Yes Largest Group Served: 60 Meeting Room Capacity: 40 Discounts: Entertainment: Music Entertainment Varies Local / Organic: No Diet Specific: No
Exterior
Parking: Large Parking Lot / Handle Buses
East of Building
Visible Signage: From Road / Sign on Building / From Highway Handicapped Accessible: Both
Interior
Seating: Inside Seating Hostess on Duty: No Gift Shop / Products for Sale: Wine Sold, Gifts inside Winery Smoking: No Bathrooms: Yes
Recommended Dishes
Old Jail Inn Winery Signature Wine. Cheese Crackers Available
Cheese and Cracker, Soup - available in building to north of business order by menu and delivery available.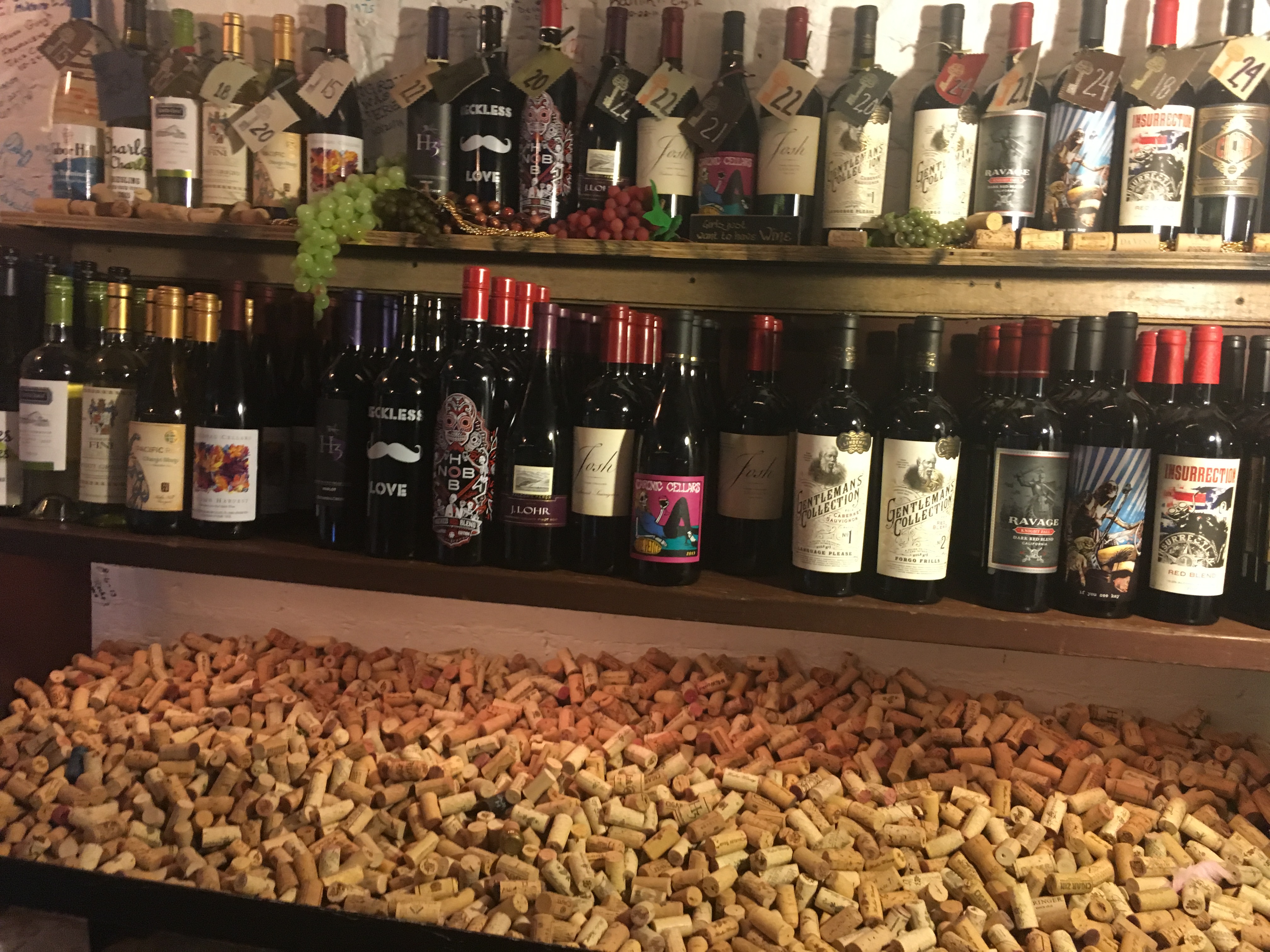 Restaurant Information:
Phone: 217-808-1309
Address:
127 S. Jefferson
Rockville, IN 47872
---
The Restaurant is part of the following trails:
---