Indiana Culinary Trails
Backstep Brewery
Hours of Operation
HOURS MON/WED/THURS: 4 PM 11 PM FRIDAY/SATURDAY: 12 PM 12 AM SUNDAY: 12 PM 11 PM CLOSED: TUESDAY
General Dining
Credit Cards:YES Meals Served:NO Dining Classification: Brewery Cost: $$ Menu Style: Drinks served Alcohol Served: YES Separate Bar Area: YES Largest Group Served: YES Meeting Room Capacity: NO Discounts: NO Entertainment: Live Music - Check out Facebook page for more details! Local / Organic: N/A Diet Specific: NO
Exterior
Parking: Large Parking Lot / Handle Buses Visible Signage: From Road / Sign on Building / From Highway Handicapped Accessible:
Interior
Seating: Hostess on Duty: Gift Shop / Products for Sale: Smoking: Bathrooms:
Recommended Dishes
Backstep Brewing Company is a brewery and bar located in Crawfordsville, IN, focused on providing high quality craft beers and spirits to the community. Locally owned by two firefighters, hence the name "Back Step". 32 craft beers on tap.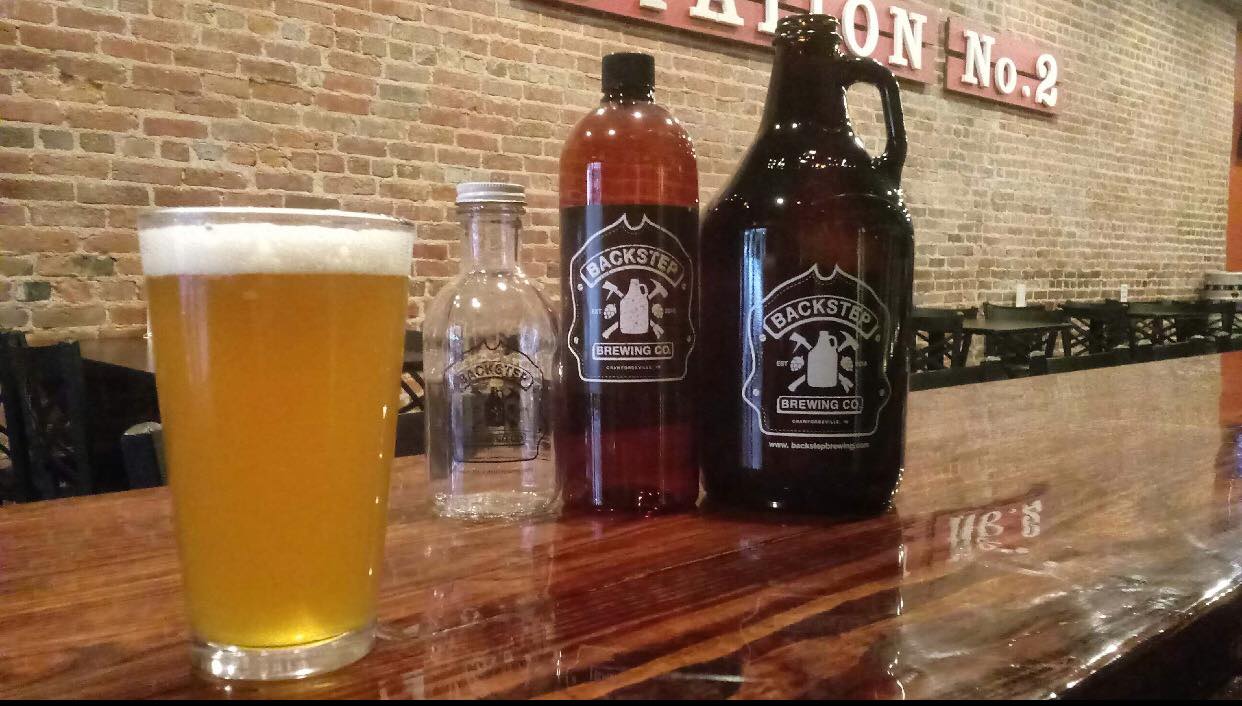 Restaurant Information:
Phone: (765) 230-2337
Address:
125 N. Green Street Crawfordsville, Indiana
Crawfordsville, IN 47933
---
The Restaurant is part of the following trails:
---