Indiana Culinary Trails
Cedar Creek Winery, Distillery and Brewery
Hours of Operation
Winery Hours
Mondaythrough Sunday 12:00 PM - 6:00 PM
Brewery Hours Monday 12:00 PM - 6:00 PM Tuesday 12:00 PM - 6:00 PM Wednesday 12:00 PM - 6:00 PM Thursday 12:00 PM - 6:00 PM Friday 12:00 PM - 8:00 PM Saturday 12:00 PM - 8:00 PM Sunday 12:00 PM - 6:00 PM
Distillery Hours Monday 12:00 PM - 6:00 PM Tuesday 12:00 PM - 6:00 PM Wednesday 12:00 PM - 6:00 PM Thursday 12:00 PM - 6:00 PM Friday 12:00 PM - 8:00 PM Saturday 12:00 PM - 8:00 PM Sunday 12:00 PM - 6:00 PM
General Dining
Credit Cards: Meals Served: Dining Classification: Cost: Menu Style: Alcohol Served: Separate Bar Area: Largest Group Served: Meeting Room Capacity: Discounts: Entertainment: Local / Organic: Diet Specific:
Exterior
Parking: Large Parking Lot / Handle Buses Visible Signage: From Road / Sign on Building / From Highway Handicapped Accessible:
Interior
Seating: Hostess on Duty: Gift Shop / Products for Sale: Smoking: Bathrooms:
Recommended Dishes
Welcome to Cedar Creek Winery of Martinsville, IN. Cedar Creek Winery is the first winery in Morgan County. The Elsner family opened Cedar Creek Winery on October 1st, 2010. The winery is located 3 miles east of Martinsville, IN, just off state road 252. The Elsner family also opened the Nashville tasting room on September 1st, 2013.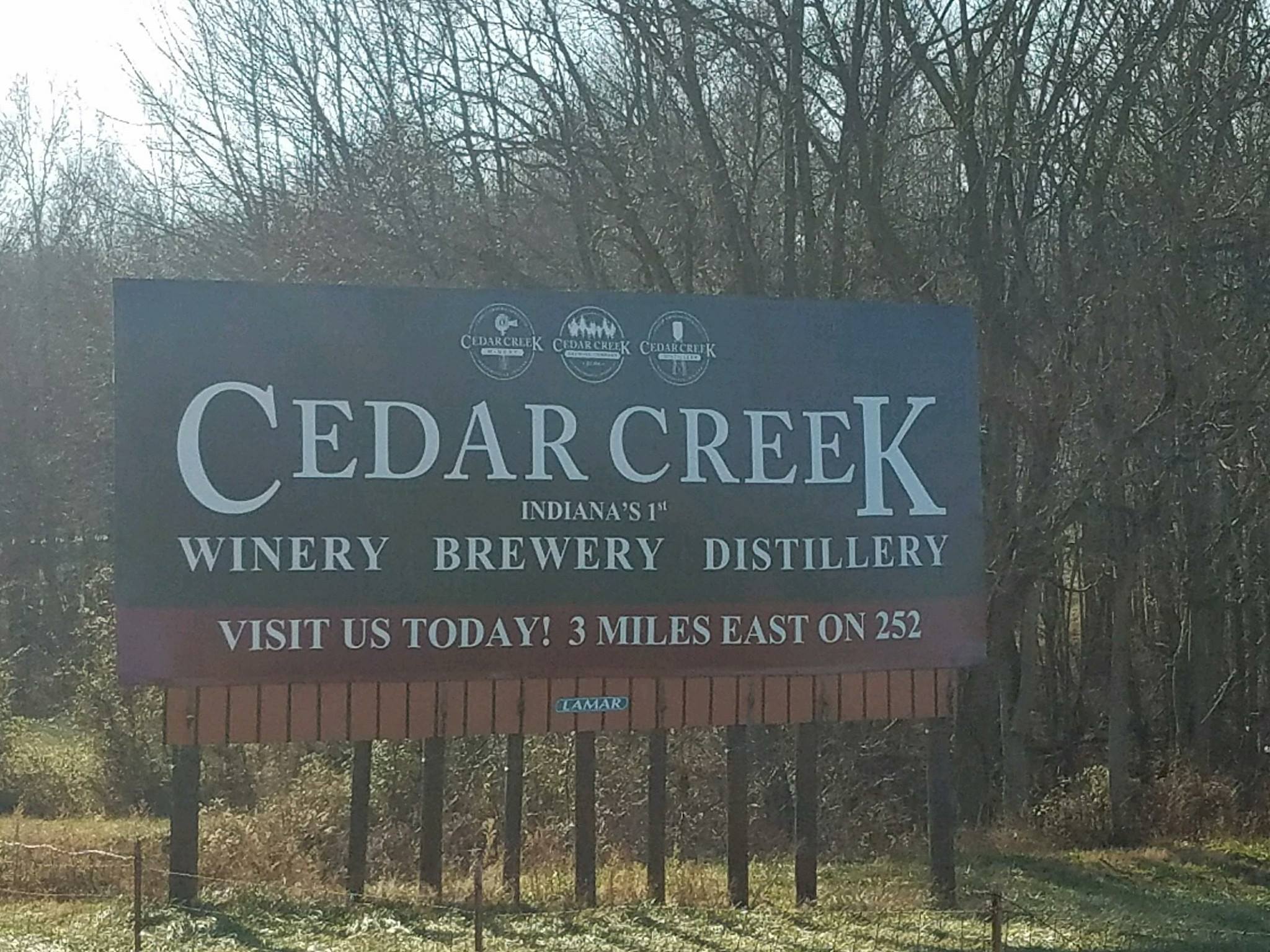 Restaurant Information:
Phone: (765) 342-9000
Address:
3820 Leonard Road, Martinsville
Martinsville, IN 46151
---
The Restaurant is part of the following trails:
---