Indiana Culinary Trails
Spirits of French Lick
Hours of Operation
Hours
All of our spirits are available for tasting and purchase during regular business hours inside the French Lick Winery tasting room and gift shop, which is co-located adjacent to the distillery.
Sunday - Thursday 11am - 5pm
Friday and Saturday 11am - 9pm
General Dining
Credit Cards: All Major Credit Cards Accepted
Meals Served: Vintage Cafe under the same roof, serving authentic Sour Dough Crust Pizza and other Italian dishes.
Dining Classification: Distillery
Cost: $$
Menu Style: Distillery
Alcohol Served: AQUAVIT OLD TOM GIN ABSINTHE LE BLUE BLACKBERRY EAU-DE-VIE SONROHO VODKA WHITE BOURBON WHISKEY
Separate Bar Area: YES Largest Group Served:50+
Meeting Room Capacity: N/A
Discounts:
Entertainment:
Local / Organic:
Diet Specific:
Exterior
Parking: Parking Lot Attached
Interior
Seating: 100+
Hostess on Duty: YES Gift Shop / Products for Sale: YES - Variety of Spirits Available for Sale
Recommended Products
Distilled Products
Our craft verges on Alchemy and our quality is a reflection of our devotion to presenting the world a truly agrarian spirit built from the ground up in Indiana. We mill all of our own grains on site, with as much passion for the raw materials as for the finished product. Our milling operation and locally grown grains are truly at the heart of all we do. We rely on both time tested methodology and new innovations in our distilling program to craft a spirit that has defined character that is driven equally by grain, barrel, yeast, and experience. Our only rule: "Respect the Grain"
Our distillations are cold and slow, our methods are adaptations and improvements upon knowledge from a range of distillation types, an amalgam of world traditions tailored specifically to bring a spirit forth that balances the aspects that only hands on work and nature can provide. We are artists and gamblers, millers and distillers and this is our signature, our soul. Enjoy responsibly.
AQUAVIT
OLD TOM GIN
ABSINTHE LE BLUE
BLACKBERRY EAU-DE-VIE
SONROHO
VODKA
WHITE BOURBON WHISKEY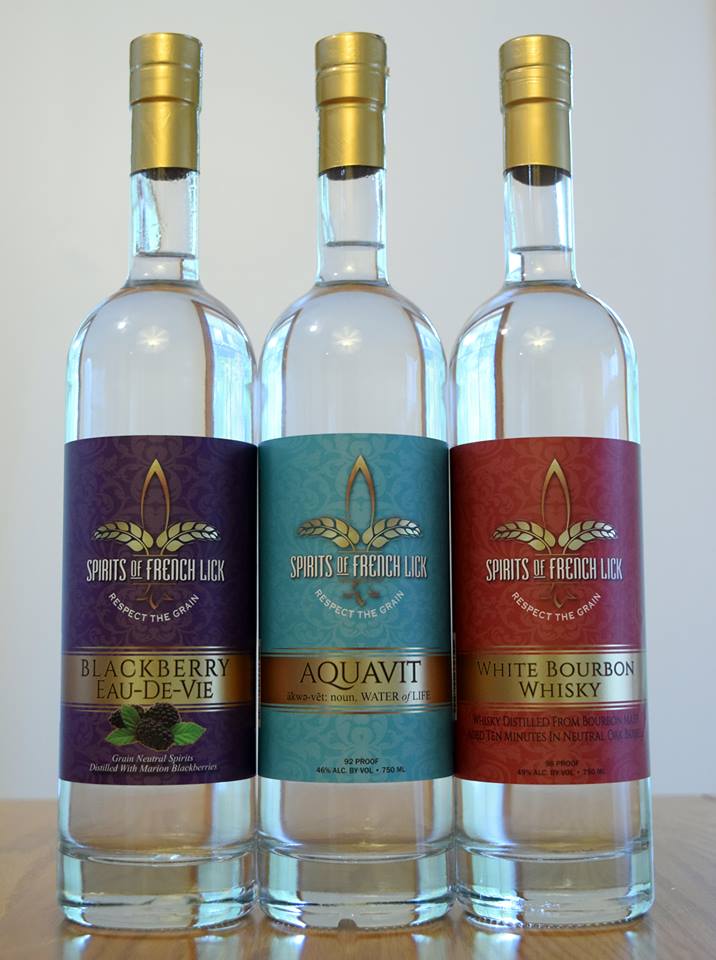 Restaurant Information:
Phone: 888-494-6380
Address:
8145 W Sinclair St West Baden Springs
West Baden Springs, IN 47469
---
The Restaurant is part of the following trails:
---