Indiana Culinary Trails
Huber's Winery & Starlight Distillery
Hours of Operation
FARM MARKET
May 20th thru September 30
Monday – Friday 9:00 am – 6:00 pm
Saturday 9:00 am – 8:00 pm
Sunday 9:00 am – 6:00 pm
October 1st thru October 27th
Monday – Friday 9:00 am – 7:00 pm
Saturday 9:00 am – 8:00 pm
Sunday 9:00 am – 6:00 pm
October 28th thru December
Open Monday – Saturday
10:00 am – 6:00 pm
Sunday 10:00 am – 6:00 pm
January thru May 19th
Open Monday – Saturday
10:00 am – 6:00 pm
Sunday 12:00 pm – 6:00 pm
WINERY, ICE CREAM FACTORY & CHEESE SHOP, AND FAMILY FARM PARK (FAMILY FARM PARK IS OPEN MAY 1ST – OCT 31)
May 20th thru September 30
Monday – Friday 10:00 am – 6:00 pm
Saturday 10:00 am – 8:00 pm
Sunday 11:00 am – 6:00 pm October 1st thru October 27th
Monday – Friday 10:00 am – 7:00 pm
Saturday 10:00 am – 8:00 pm
Sunday 10:00 am – 6:00 pm
January thru May 19th Open Monday – Saturday
10:00 am – 6:00 pm
Sundays 12:00 pm – 6:00 pm
Tasting Loft hours are the same as Winery hours.
For full experience, we ask that Loft tastings begin no later than 30 minutes prior to close. Tastings that begin after that time may be limited due to time constraints.
DAYS CLOSED Easter Sunday • Thanksgiving Day • Christmas Eve • Christmas Day New Year's Eve • New Year's Day
General Dining
Credit Cards: All Major Credit Cards Accepted
Meals Served:
Dining Classification: Family Friendly Casual Cost:$$
Menu Style: Winery and Distillery
Alcohol Served: Wines, Bourbons, Vodka
Separate Bar Area: YES
Largest Group Served:100+
Meeting Room Capacity: n/a
Discounts: NO
Entertainment: Live entertainment - Check Website
Local / Organic: Products available in Farm Market
Diet Specific: Vegetarian Options available
Exterior
Parking: Both Large Parking Lot & Handle Buses
Visible Signage: Follow Wayfinding Signs.
Interior
Seating: 50+
Hostess on Duty: NO
Gift Shop / Products for Sale: Cheese, Wine, Bourbon, Whiskey, Vodka, Ice Cream, Farm Fresh Items.
Recommended Dishes
Huber's Winery
Huber's has now grown to over 65 acres of vineyards and producing award winning wines is a "way of life". Cabernet Franc, Cabernet Sauvignon, Malbec, Seyval Blanc, and many more varieties line the drive as you pull into the magnificent grounds of one of Indiana's largest agritourism destinations.
Starlight Distillery
You will find that the distillery produces only the finest products and that master distillers, Ted Huber and Jason Heiligenberg, are committed to crafting brandies in the finest artisanal European tradition.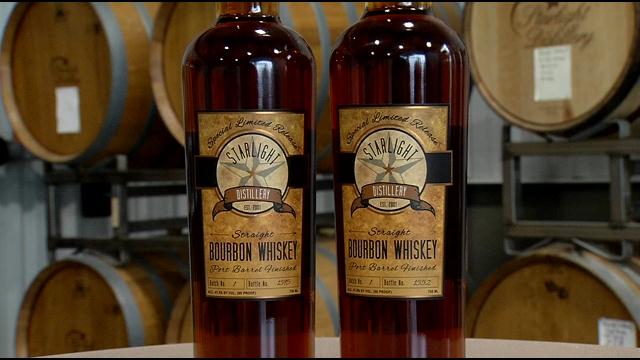 Restaurant Information:
Phone: 812.923.9463
Address:
19816 Huber Road
Borden, IN 47106
---
The Restaurant is part of the following trails:
---