Indiana Culinary Trails
Geraldine's Kitchen
A family-owned breakfast and lunch diner, Geraldine's Kitchen features omelets, French toast, pancakes, and egg platters for breakfast plus grilled cheese, burgers, salads, and more for lunch in downtown Jeffersonville.
Hours of Operation
Open Monday-Saturday 7am-2pm and Sundays 8am-1pm, with lunch starting at 11am. Breakfast every day open to close. We offer dine in, carry out, and online ordering. Located just blocks from the Big Four Pedestrian Bridge in the heart of downtown Jeffersonville.
General Dining
Credit Cards: All Major Credit Cards Accepted
Meals Served: Breakfast and Lunch
Dining Classification: Casual
Cost:$
Menu Style: All American
Discounts: Daily Specials
Entertainment: NO
Local / Organic: Locally sourced when available
Diet Specific: Vegetarian
Exterior
Parking: Parking on Street
Visible Signage: From Road & Sign on Building
Handicapped Accessible: YES
Interior
Seating: Booths/Tables available
Hostess on Duty: NO
Gift Shop / Products for Sale: No
Recommended Dishes
Their breakfast menu features traditional breakfast favorites like their 3-Egg Western Omelet, Eggs Your Way, Country Ham, Biscuits & Gravy, French Toast, Pancakes, and more. On the weekends, enjoy breakfast 'til close.
In a hurry to get to work? Try the Weekday Breakfast. Want something to eat on the go? Grab the Breakfast Burrito or Bacon-Egg-and-Cheese Biscuit. Prefer something light? You'll love their Egg White options or Fruit Cup.
Stop in and try their tasty burgers, varieties of grilled cheese, homemade soups, crave-able BBQ, fresh salads and more.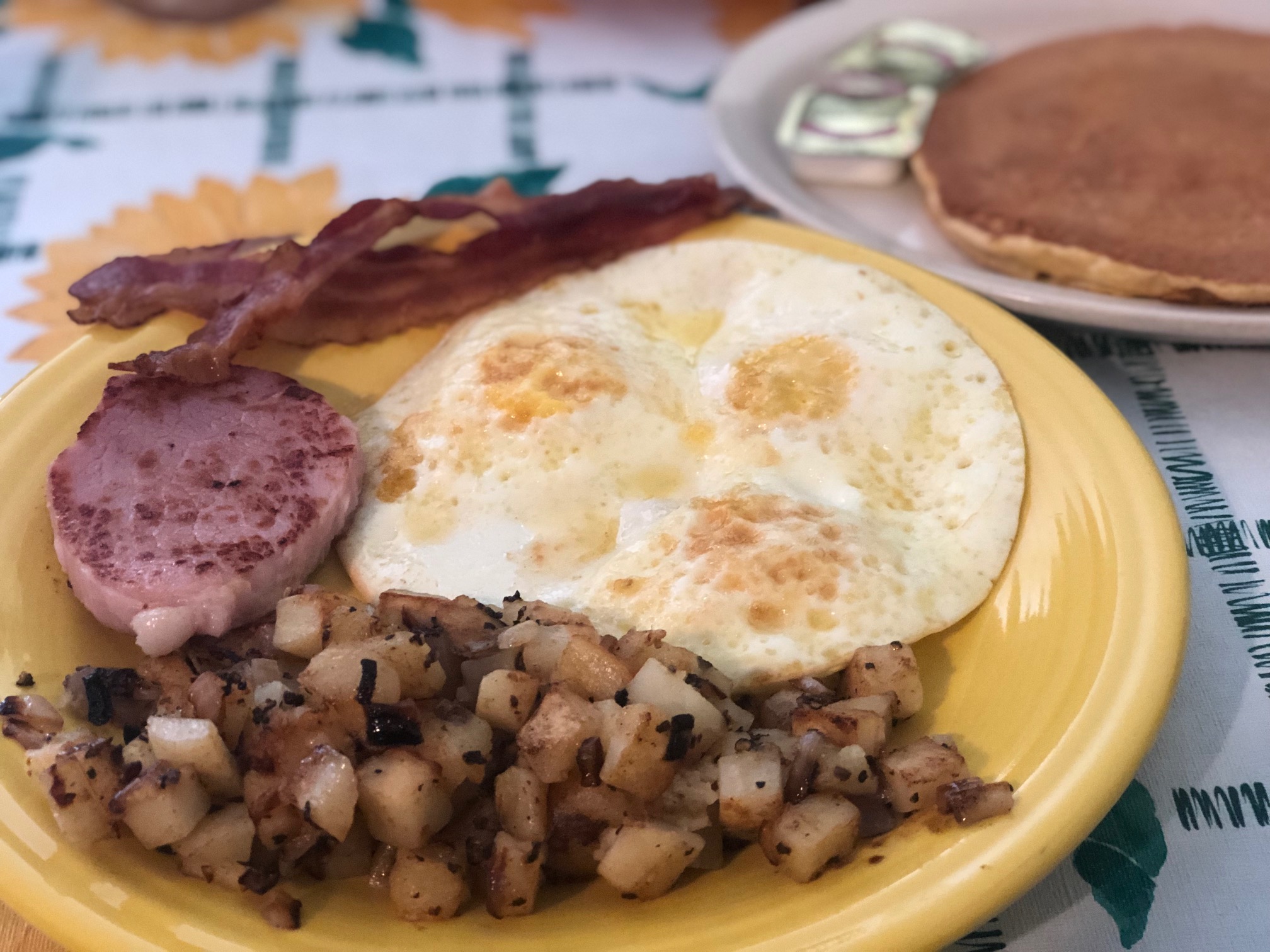 Restaurant Information:
Phone: 812-924-7707
Address:
402 Wall Street
Jeffersonville, IN 47130
---
The Restaurant is part of the following trails:
---