Indiana Culinary Trails
Bare Bones Gastropub
a family friendly pub in downtown La Porte who strive to make quality food from quality ingredients, and focus on making nearly everything from scratch. We do our best to source locally whenever possible and not let anything go to waste!
They feature all types of wines, ciders and beers, with a huge focus on our local region beers!! They are proud to support independent craft breweries in our local and surrounding areas.
Check out our week and weekend specials, as well as Sunday brunch!
Hours of Operation

Mon & Tues - CLOSED

Wed - 11a - 9p
Thurs - 11a - 9p
Fri - 11a - 9p
Sat - 11a - 9p
Sun - 10a - 6p
General Dining
Credit Cards: All Major Credit Cards Accepted
Meals Served: Lunch and Dinner
Dining Classification: Casual
Cost: $$$
Menu Style: Gastropub
Alcohol Served: Local Regional Beer/Wine
Separate Bar Area: Yes
Discounts: Weekly Specials
EXterior
Parking: Parking on Street
Large Parking Lot / Handle Buses
Visible Signage: Sign on Building and Visible from road
Interior
Seating: Tables
Hostess on Duty: YES
Gift Shop / Products for Sale: Beer Growlers For Sales
Recommended Dishes

Try the weekly specials posted every Wednesday. Handmade pasta is a fan favorite. They strive to use the most local ingredients possible. They are proud to partner with Arturo's Baked Goods, Artesian Farms, Kajer's Greens, Burek Farms and Infusco Coffee Roasters.
Appetizer: Charred Cabbage Wedge
Entree: Double Dipped Roast Beef, Cornmeal Crusted Red Snapper, White Cheddar Pimento Mac n' Cheese
Desserts: Save room for their housemade desserts.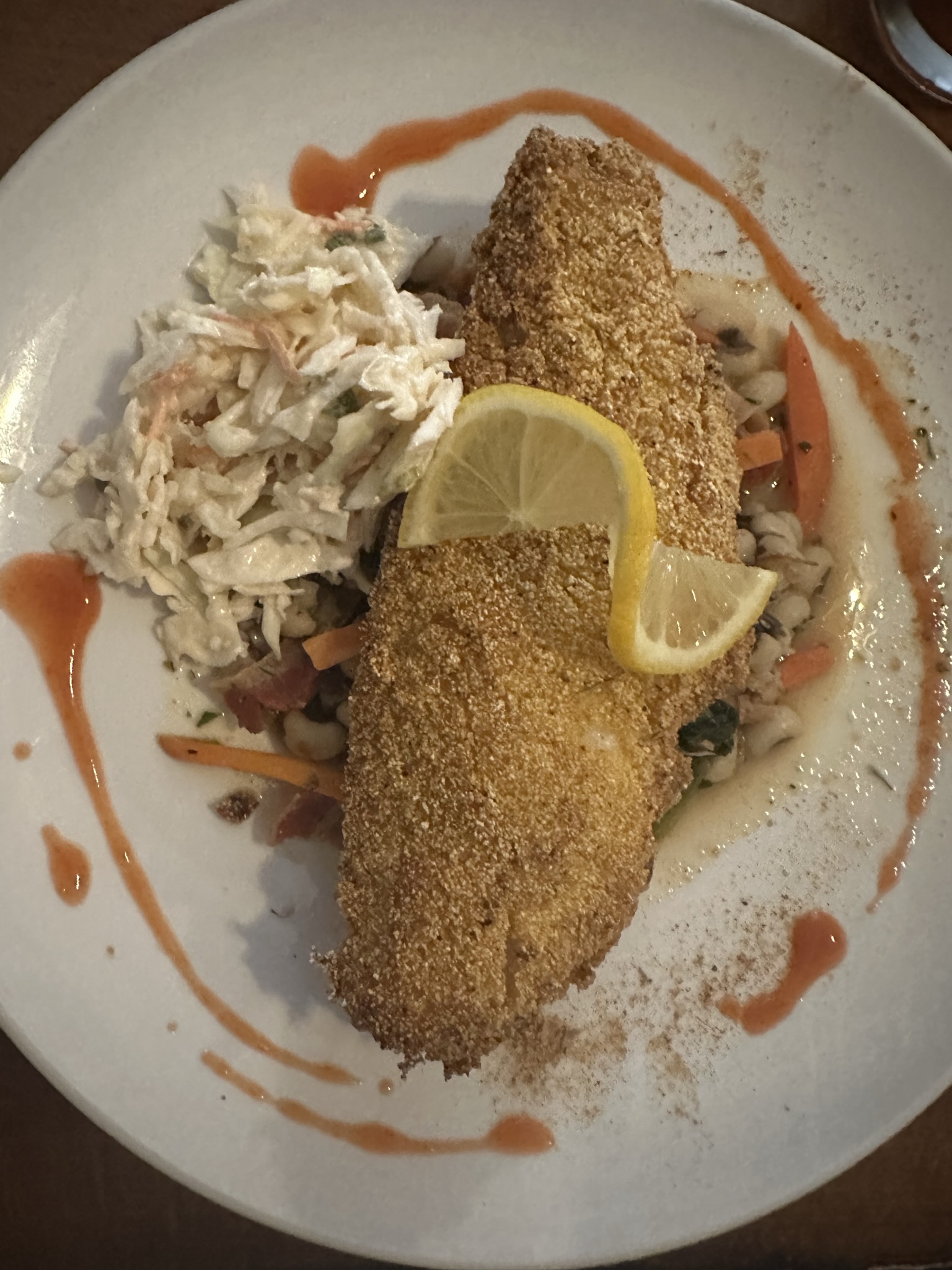 Restaurant Information:
Phone: (219)-575-7469
Address:
518 Lincolnway
La Porte, IN 46350
---
The Restaurant is part of the following trails:
---