Indiana Culinary Trails
Stop 24: A Cut Above Trail™ Trail
1925 Pubhouse
Come visit 1925 Pubhouse for great food, a relaxed environment, and amazing people! They have many options for dining, including and an amazing outdoor deck, pub, or a family-friendly dining room. Recently nominated in 10 Categories for best of Madison County!
Hours of Operation
MONDAY
Closed
TUESDAY - THURSDAY
11:00am - 9:00pm
FRIDAY - SATURDAY
11:00am - 10:00pm
SUNDAY 11:00am - 8:00pm
General Dining
Credit Cards: YES
Meals Served: Lunch and Dinner
Dining Classification: Family, Fine Dining
Cost:$$$
Menu Style: American
Alcohol Served: Full Bar
Separate Bar Area: YES
Entertainment: Live Music
Exterior
Parking: Large Parking Lot
Interior
Seating: Indoor and Outdoor Patio Seating
Hostess on Duty: Yes
Recommended Dishes
Known for their mouthwatering steaks, burgers, tenderloins and homemade pies.
Steaks
Prime Delmonico Ribeye 12oz
Hand Cut USDA Prime Ribeye Char-grilled
Served with 2 Sides
Filet Mignon 6oz
Menu available here.
1925 PubHouse Tenderloin - Hand Cut and Breaded Pork with Pickle, Onion, and Mustard on a Brioche Bun.
Craft Burgers
Burgundy Mushroom & Gruyere
½lb 100% Black Angus Beef Patty Smothered in Sautéed Sliced Mushrooms in Chef's Burgundy Wine Sauce, and Melted Gruyere Cheese.
Candied Bacon Jam & Bleu ½lb 100% Black Angus Beef Patty Topped with Homemade Bacon Jam, and Melty Bleu Cheese *Get it Dax Style with Candied Bacon Jam, Burgundy Mushrooms, Gruyere, and Bleu Cheese.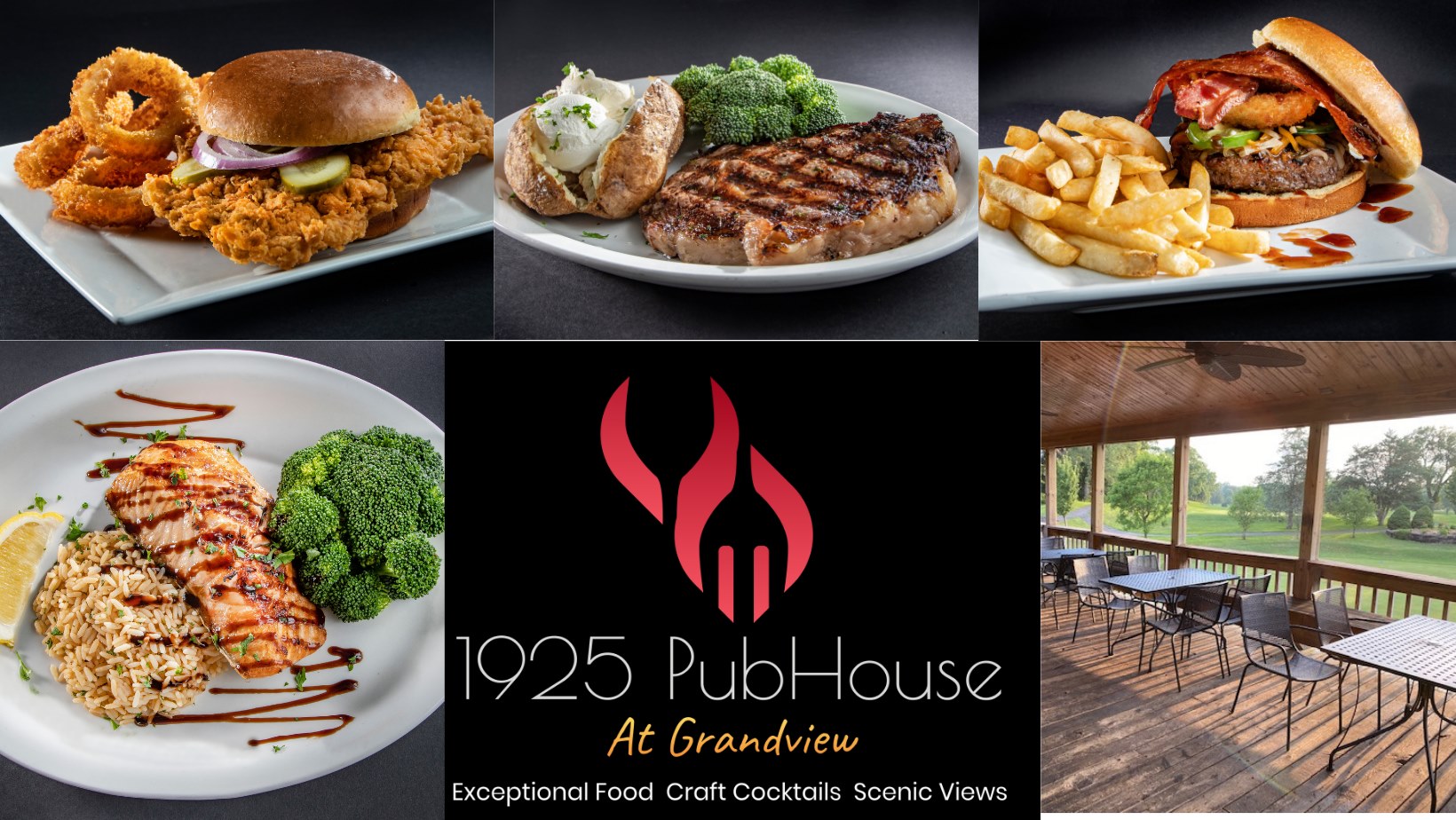 Restaurant Information:
Phone: (765) 274-5016
Address:
(765) 274-5016
Anderson, IN Anderson
---
The Restaurant is part of the following trails:
---