Indiana Culinary Trails
Stop 39: Between The Buns Burger Trail™ Trail
Mecca Tavern
Oldest Tavern in Mecca. Opened in 1899.
Hours of Operation
Daily 11am - 3 AM
General Dining
Credit Cards: Visa and Mastercard
Meals Served: Lunch and Dinner
Dining Classification: Casual, Bar, 21+ONLY
Cost: $ Sandwiches are $9 and UNDER
Menu Style: American
Alcohol Served: Yes, Beer, Wine, And Liquor
Separate Bar Area: Bar and Table Seating Availabe - Outside Patio Seating
Largest Group Served: 70
Meeting Room Capacity: N/A
Discounts: Daily Specials
Entertainment: NONE
Local / Organic: Use Local Products, Meat from Clinton Packaging Company
Diet Specific: No
Exterior
Parking: Large Parking Lot / Handle Buses
Parking Lot on side of restaurant
Visible Signage: From Road / Sign on Building / From Highway
Handicapped Accessible:
Restaurant in view of road. Park on side of restauratn
Interior
Seating: Table, Bar and Patio Seating available
Hostess on Duty: NO Gift Shop / Products for Sale: NO
Smoking: Yes Bathrooms: Yes
Recommended Dishes
Tenderloin is #1 Seller - Hand Pounded fresh to order and very popular Catfish, Froglegs, Shrimp are seafood options.
Try the Steak Sandwich or the succulent Ribeye made just right! Hamburgers are called Meatheads at this tavern. Available in and 1/4lb and 1 lb. Meatheads, made fresh!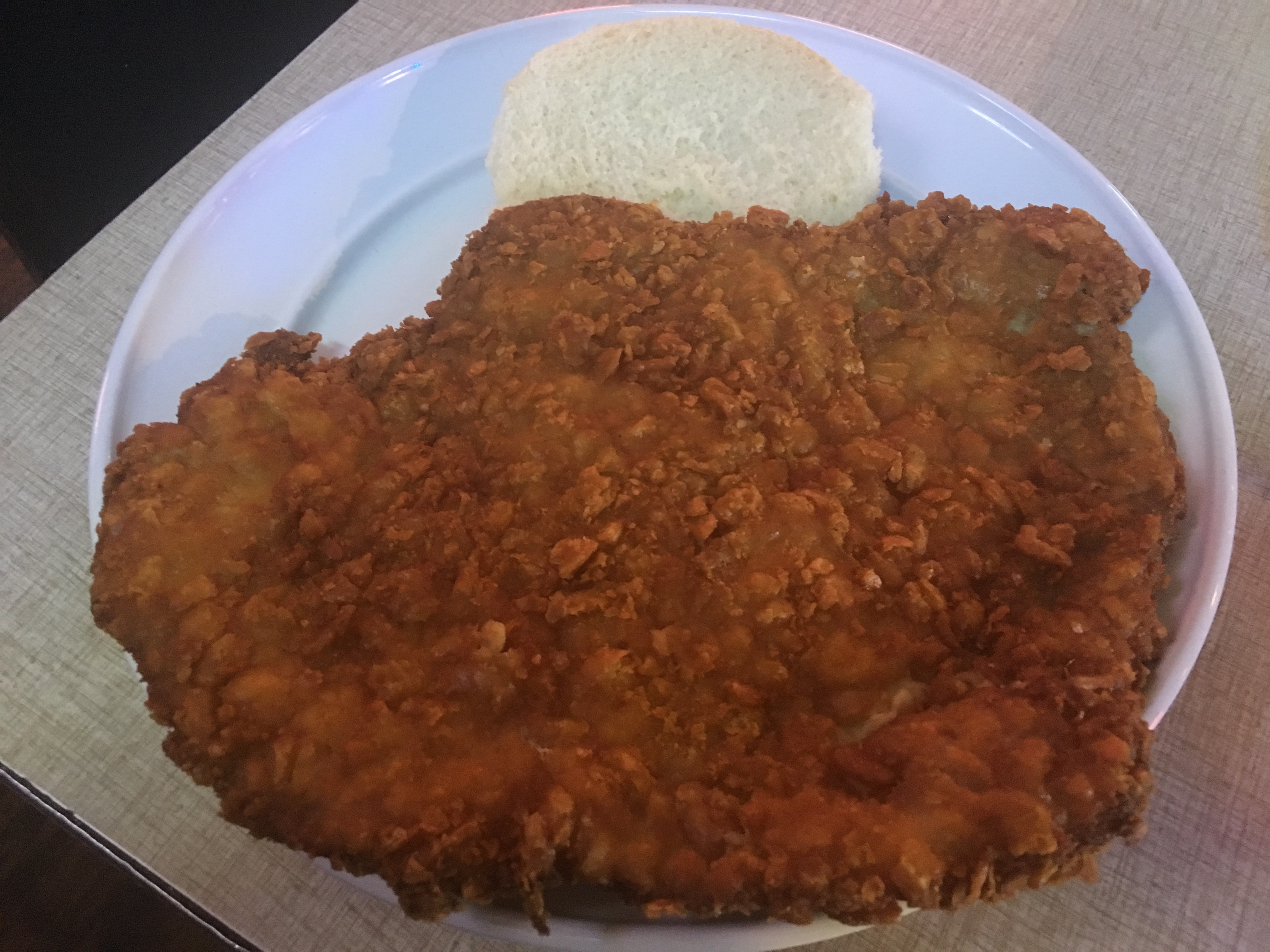 Restaurant Information:
Phone: 765-569-9438
Address:
4854 Main Street
Mecca, IN 47860
---
The Restaurant is part of the following trails:
---