Indiana Culinary Trails
Stop 21: I Scream for Ice Cream Trail™ Trail
Igloo Frozen Custard (Tazer Drive Location)
Igloo Frozen Custard is proud to be a locally owned small business. They use many recipes that have been handed down for 4 generations and take great pride in serving a meal fresh to order.
Hours of OperationGeneral Dining
Credit Cards: YES Meals Served: Lunch and Dinner - Dessert Dining Classification: American Cost: S
Gift Shop / Products for Sale: Take home Igloo's Handcrafted Soda Syrups, specialty treats, and their famous Igloo Ice.
Recommended Dishes
Grandfather's special blend of orange, pineapple, and lemon juices mixed to perfection and served over Igloo Ice. Referred to by locals as "The Custard", it still remains a favorite local tradition!
So many flavors and combinations to enjoy! Don't forget the handcrafted treats that are made daily! A variety of Frozen Custard flavors, Sundaes, Sandwiches, delicious Coney dogs, and The Igloo "Original Double Decker" are their famous specialties!
Watch Igloo's Delish Video below!
https://www.facebook.com/123080754370806/videos/1674692709209595/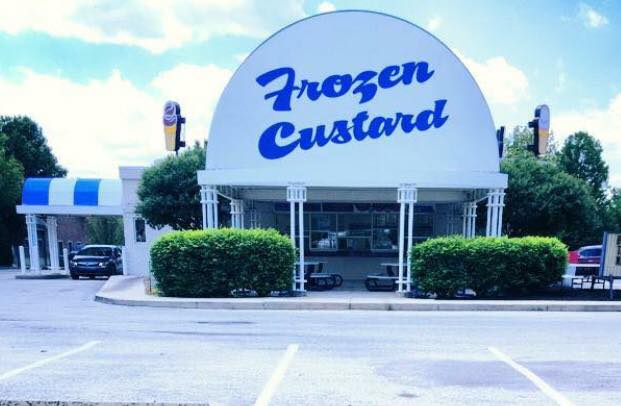 Restaurant Information:
Phone: 765-4490100
Address:
4909 Tazer Drive
Lafayette, IN 47905
---
The Restaurant is part of the following trails:
---