Indiana Culinary Trails
Stop 19: Tenderloin Lovers Trail Trail
Stacks Restaurant
Stacks has proudly been serving the New Castle community since 2004! Open 7 days a week with a wide variety of delicious breakfast, lunch, and dinner choices for your enjoyment. Join them in the family-friendly restaurant where they offer dine-in, carry-out, and catering.
Hours of Operation
Monday - Wedneday 8:00 AM - 3:00 PM
Thursday - Saturday
7:00 AM - 8:00 PM
Sunday:
8:00 AM - 3:00 PM
General Dining
Credit Cards: Mastercard, Visa, Discover
Meals Served: Breakfast, Lunch & Dinner
Dining Classification: American Classic
Cost: $$
Menu Style: Alcohol Served:
Discounts: Daily Specials
Diet Specific: Keto, Low Carb Options Available, Vegan and Vegetarian
Exterior
Parking: Large Parking Lot
Visible Signage: From Road& Sign on Building
Handicapped Accessible: YES
Interior
Seating: Tables and Booths
Hostess on Duty: Sometimes
Gift Shop / Products for Sale: Cafe Neo Coffee Bar at front of restaurant. Cafe Neo Coffee Beans and espresso for Sale. Stacks Pancake Mix and other food items for sale.
Recommended Dishes
Menu available click here
Breakfast
Butcher Omelette - Ham, bacon, sausage and cheddar cheese fill this fabulous omelette, then it's topped with gravy.
Hobo Omelette - Loaded with Swiss, American, cheddar & mozzarella cheese.
Athenian Omelette - Made with gyro meat, feta cheese and tzatziki sauce on the side.
Sandwiches
Popular Jumbo Breaded Pork Tenderloin. Variety of Sandwiches to include burgers, gyros, and grilled cheese.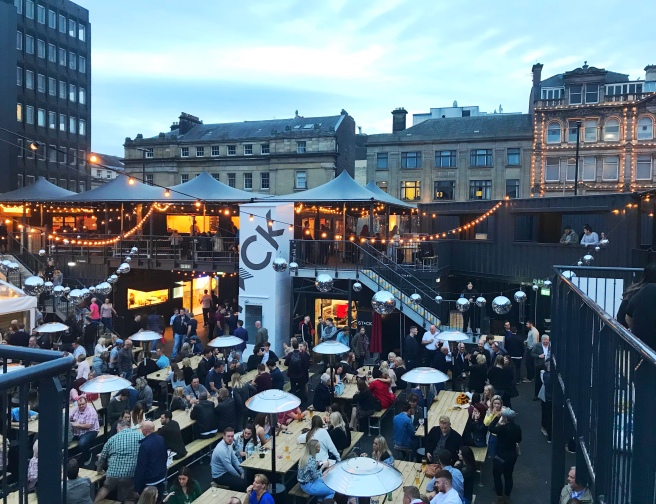 Restaurant Information:
Phone: (765) 529-3001
Address:
510 S Memorial Dr
New Castle, IN 47362
---
The Restaurant is part of the following trails:
---